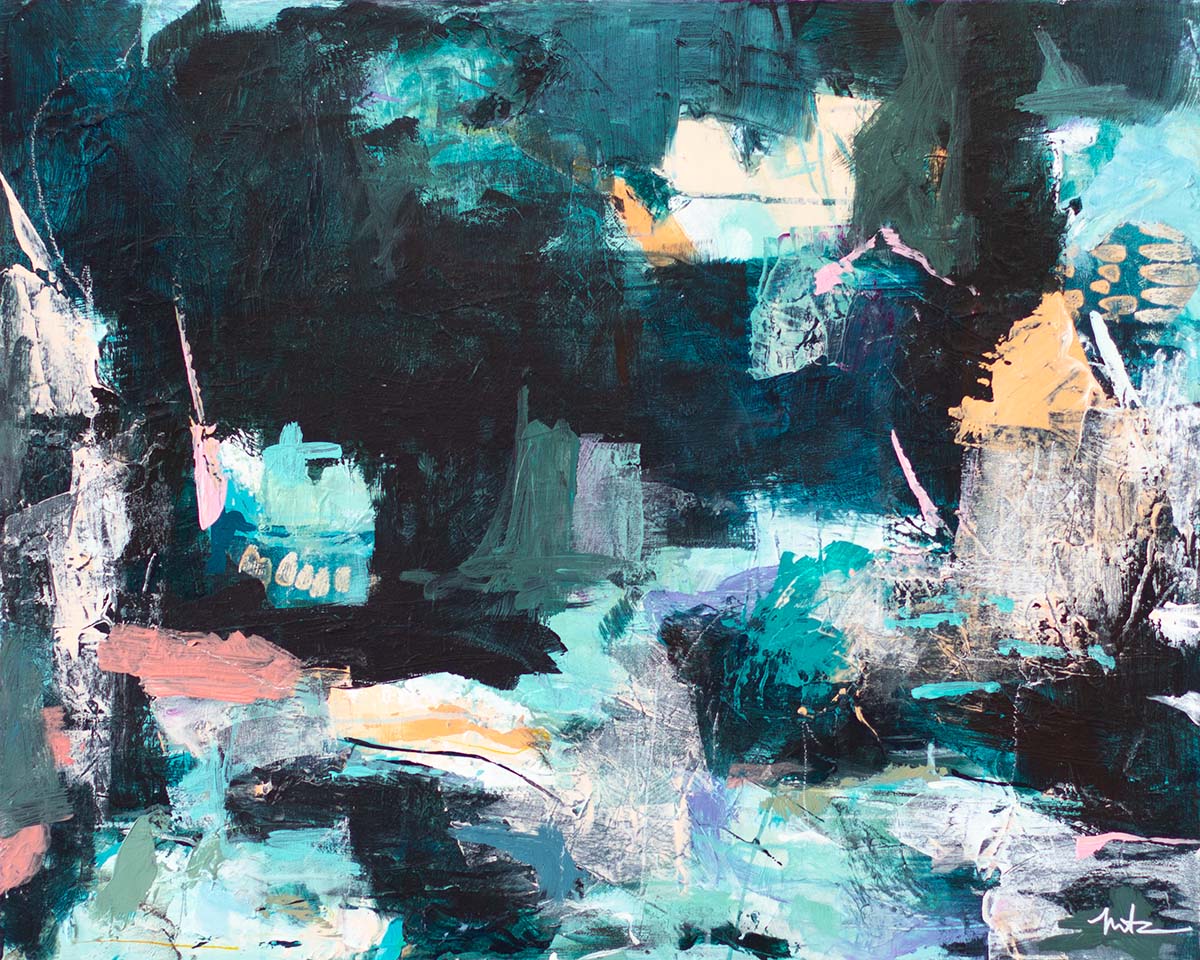 Montana is an acrylic painter based in Montreal, QC. Her practice consists of work on canvas, in sketchbooks, and, more recently, on paper for her 2022 100 Day Project. In her style of unblended mark-making, she explores how to create a piece with a tension between loose marks and a cohesive composition. In 2022, she moved from her home studio to a shared studio space in Ateliers3333.
To get the inside look into Montana's studio practice, and stay in touch outside of social media, you can subscribe to her newsletter. On her Instagram (@montanafowler_cs_art), Montana also gives you a glimpse into her daily art practice.
You can also read her latest newsletter.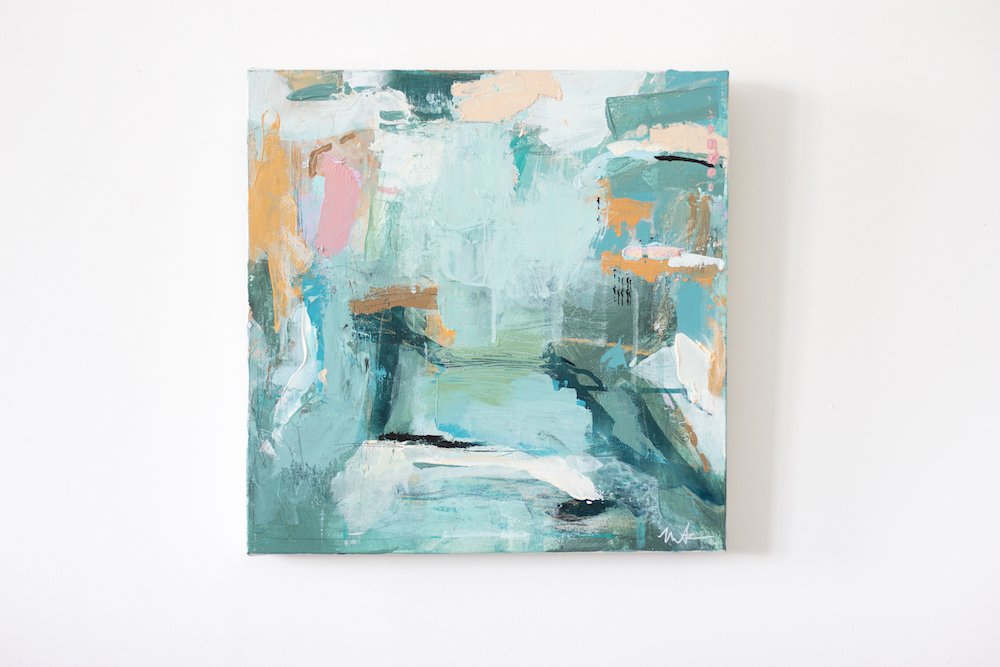 In 2017, Montana's interests in different art mediums (film, book-making, layout design+) coalesced in her love for painting. After her first painting course with prof. Wendy Edwards, she knew she would continue to paint for the rest of her life. She fell in love with the way painting felt... playing with liquid color on a surface, an endless puzzle of experimentation. She loved playing with the degree of control using different tools, paint consistencies, and layering styles.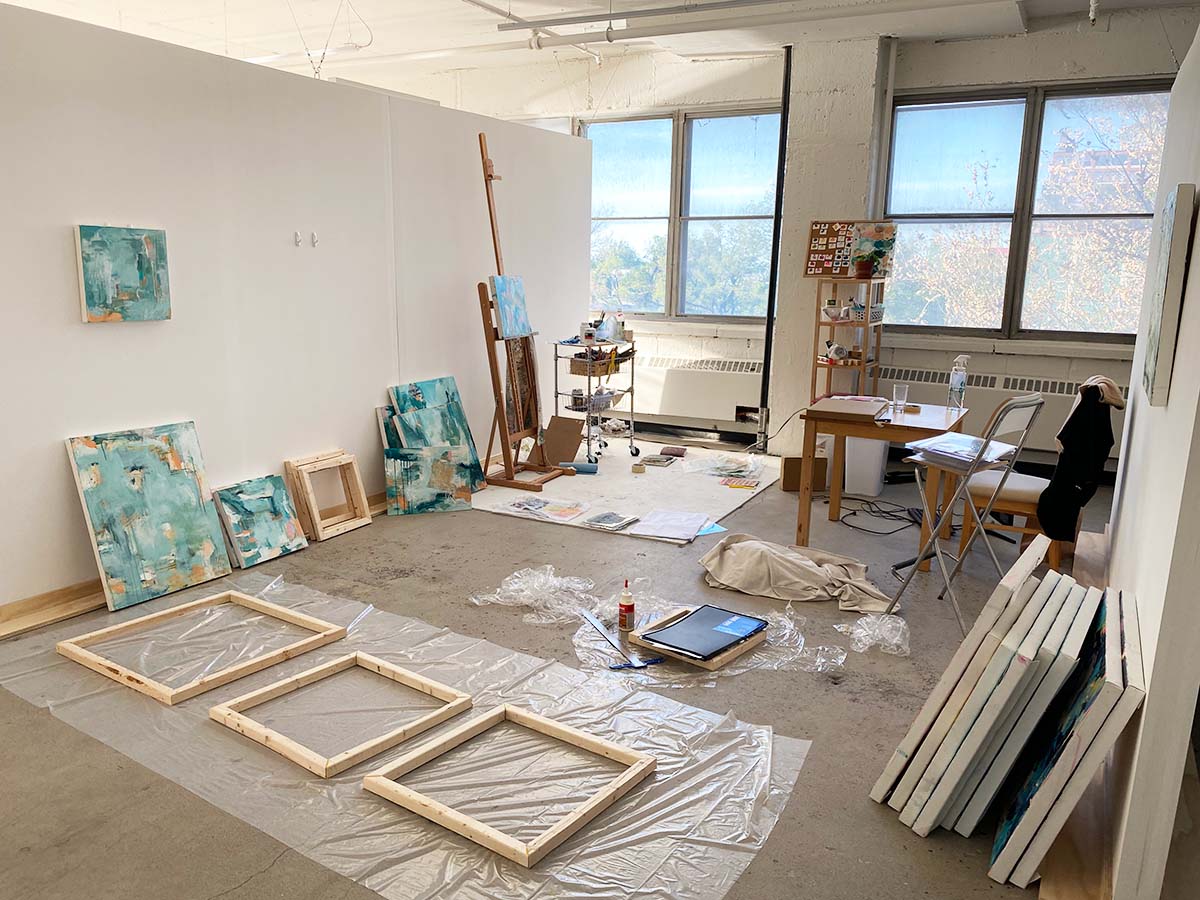 Montana's current studio space in Ateliers3333
Today, Montana's art practice includes a balance of working in sketchbooks for personal experimentation, works on paper for her 2022 100 Day Project, and works on canvas. See her available pieces in the shop, or browse her recent collections.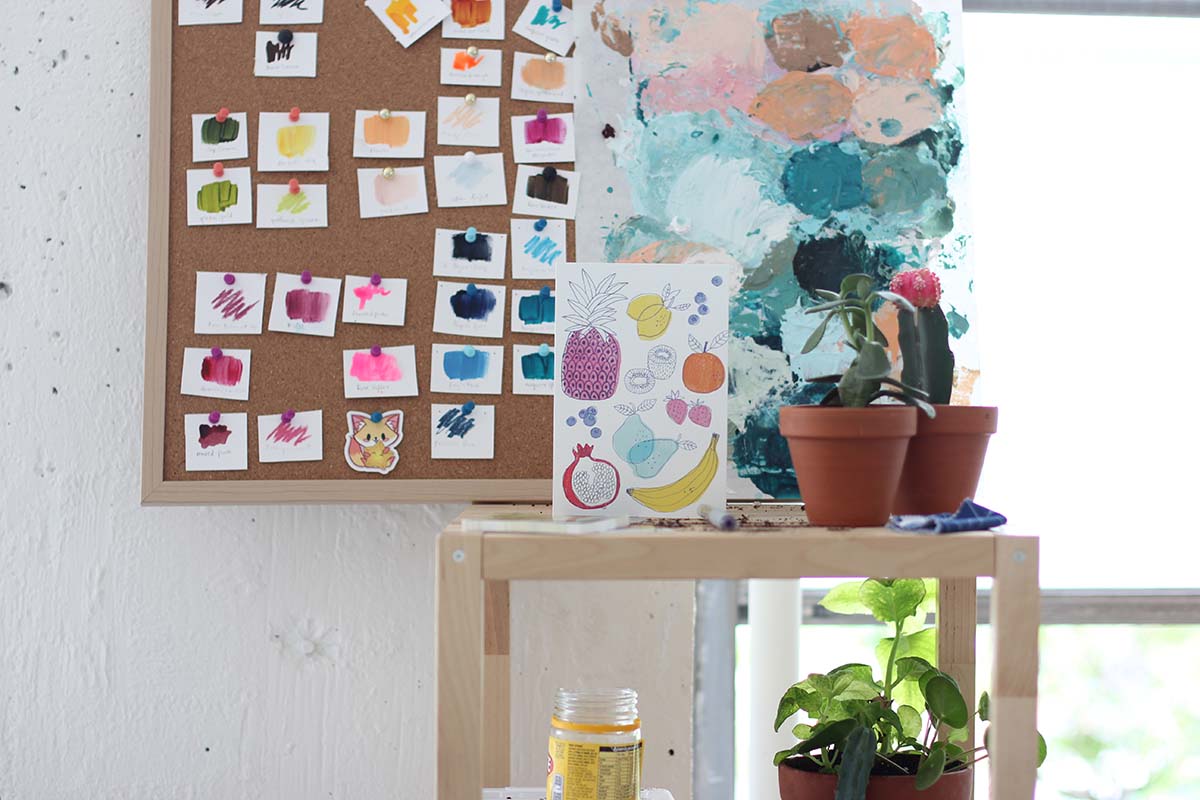 Not ready to pick a painting today? Curious about an inside look inside Montana's process? Montana shares the best updates in her newsletter, while giving daily updates on her Instagram (@montanafowler_cs_art). She loves connecting with others over their love for art.