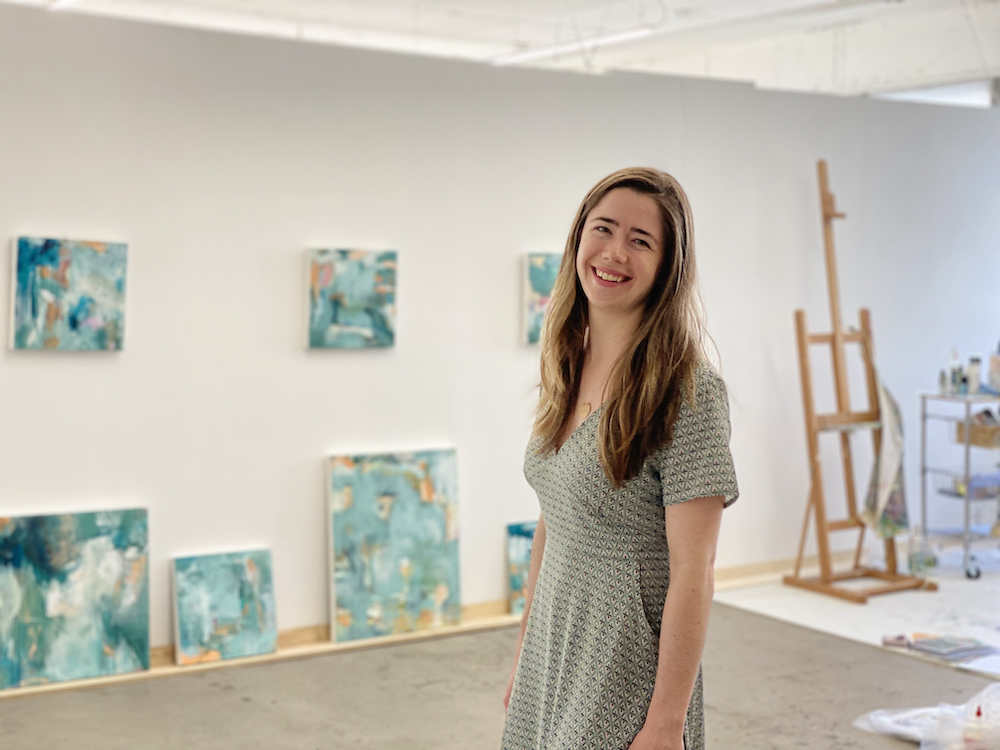 Montana is an acrylic painter based in Montreal, QC. Her practice consists of work on canvas, in sketchbooks, and, more recently, on paper for her 2022 100 Day Project. In her style of unblended mark-making, she explores how to create a piece with a tension between loose marks and a cohesive composition. In 2022, she moved from her home studio to a shared studio space in Ateliers3333.
To get the inside look into Montana's studio practice, and stay in touch outside of social media, you can subscribe to her newsletter. On her Instagram (@montanafowler_cs_art), Montana also gives you a glimpse into her daily art practice.
You can also watch her latest studio notes video here <3, or read her latest newsletter.
Montana will be at the Montreal Makers Market August 13-14th 11-17h at St. Jean Berchmans Church, 5945 Cartier St, Montreal, QC H2G 1S7.