Spring Pieces
May 2022
Spring in Montreal has Montana painting in greens... the new grass, the flowers... she made it through her first Canadian winter. It was long, but everything tastes sweeter now.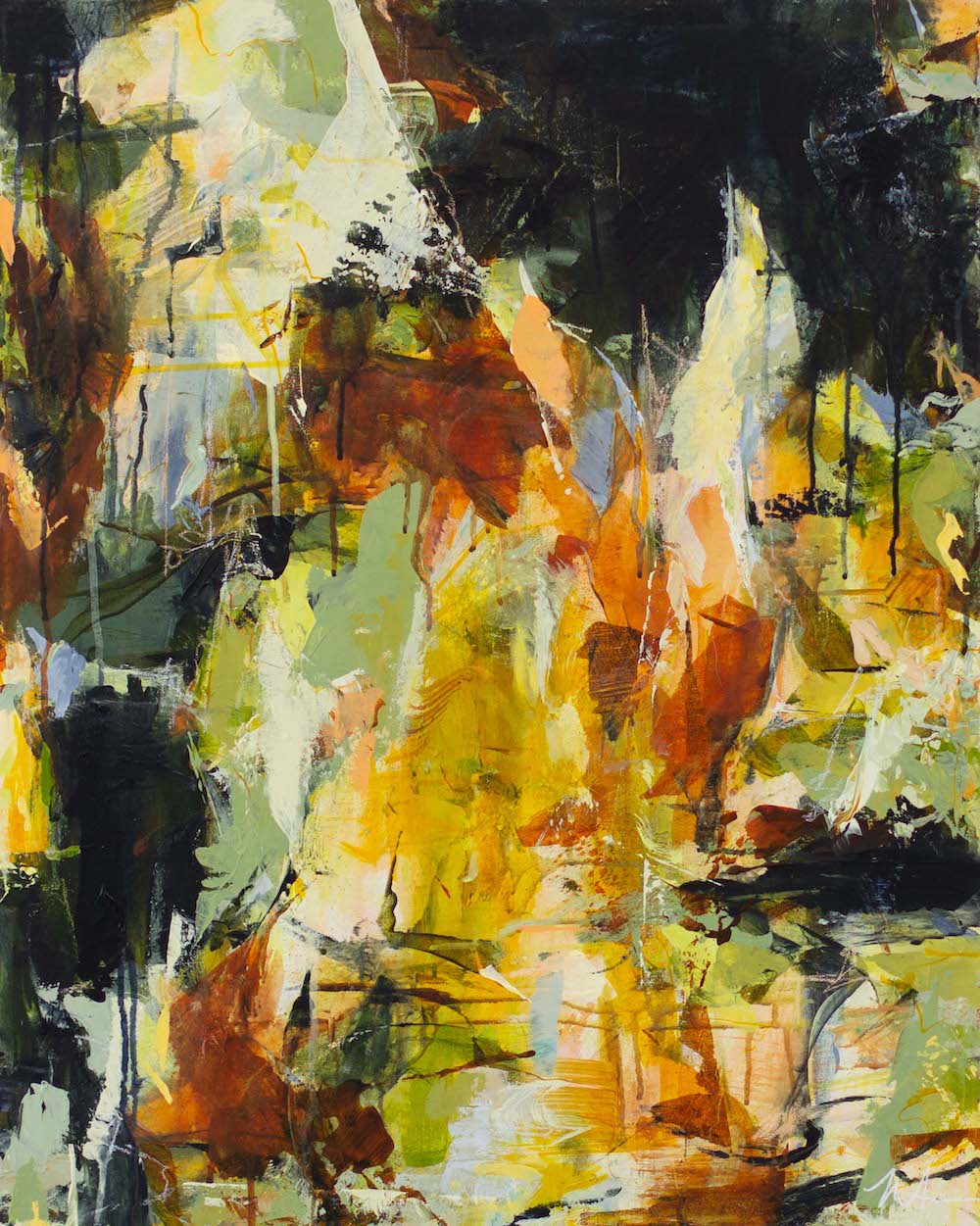 Hideout (2022)
acrylic, ink & pastel on canvas
24 x 30"
$360 USD | $455 CAD
Hideout has a tree house color palette that invites you to climb right in. It's dark shapes surround a warmer center. This composition gives the piece structure. While big shapes give the piece a bold composition from far away, up close there are fun details to investigate: ink drips, thin layers, and pastel scribbles.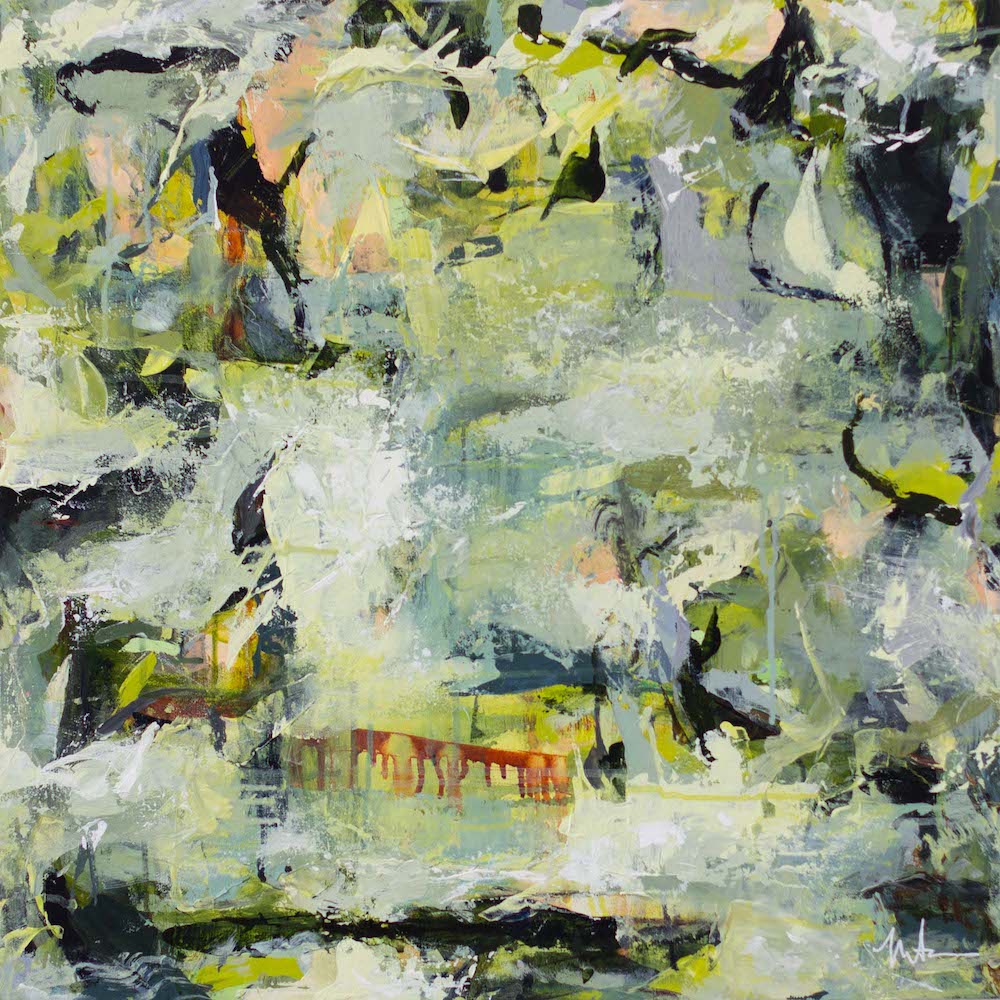 Mystery Spot (2022)
acrylic, ink & pastel on canvas
24 x 24"
SOLD, found a home in Providence, RI
Mystery Spot's hazy layers give it an atmospheric look. It's spacious with its greys and greens having subtle color shifts between the birdlike darker shapes.
collections
Not ready to pick a painting today? Curious about an inside look inside Montana's process? Montana shares the best updates in her newsletter, while giving daily updates on her Instagram (@montanafowler_cs_art). She loves connecting with others over their love for art.